Memorial Day
Weekend Hours:
May 25th Saturday
Sales 9 AM-2 PM
Service & Parts  CLOSED
May 27th Monday
Sales CLOSED
Service & Parts CLOSED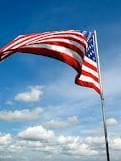 We hope everyone has a safe weekend honoring those who have served and are currently serving. 
We Welcome Your Feedback and Comments
Do you have questions or comments for us? We'd love to hear them! Fill out the form and we will get back to you as soon as possible.
If you need help with any aspect of the buying process, please don't hesistate to ask us. Our customer service representatives will be happy to assist you in any way. Whether through email, phone or in person, we're here to help you get the customer service you deserve.