"If you didn't buy your Subaru at Kinney, you probably paid too much."   
"Customer Driven since 1924"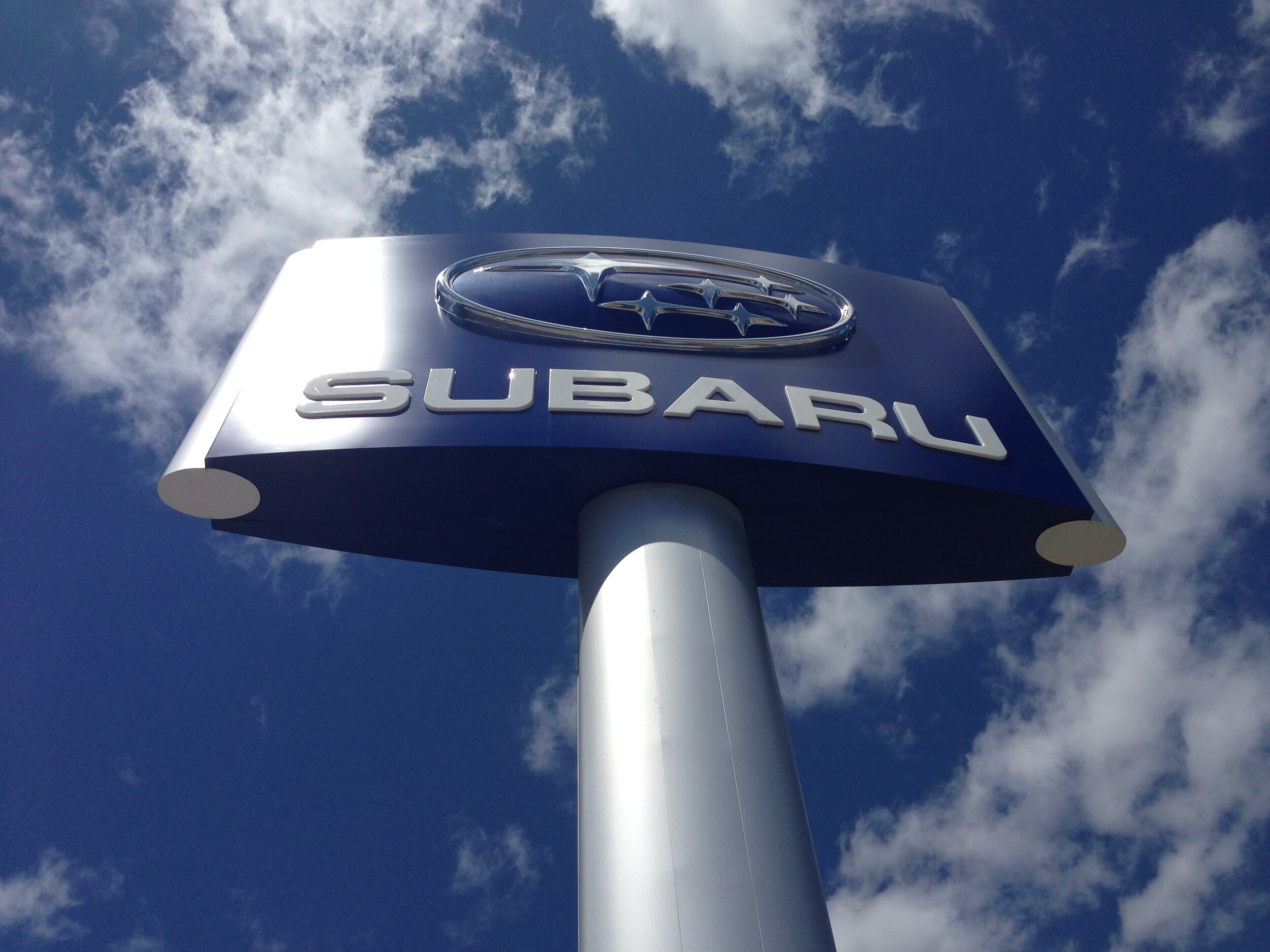 Are you looking for an easy new or pre-owned car shopping and service experience? Then you've come to the right trusted Subaru dealership where we have been selling and servicing cars, trucks, and SUV's of all makes and models for years.  Kinney Subaru is part of Kinney Motors Ltd. and has been providing an excellent customer service experience since 1924, a century of customer satisfaction. 

For new or used Subaru cars in Rutland, visit Kinney Subaru! At our dealership we provide the latest and greatest vehicles, and our knowledgeable staff will assist you in locating a vehicle which perfectly compliments your lifestyle. Kinney Subaru is your choice Subaru dealership for Queensbury, Bennington VT, Claremont NH areas and beyond, providing superior customer service, a relaxed and friendly environment, affordable financing options - introducing Credit Union Financing, and great cars! Give us a phone call at our listed number or feel free to stop by our dealership in person and say "Hi".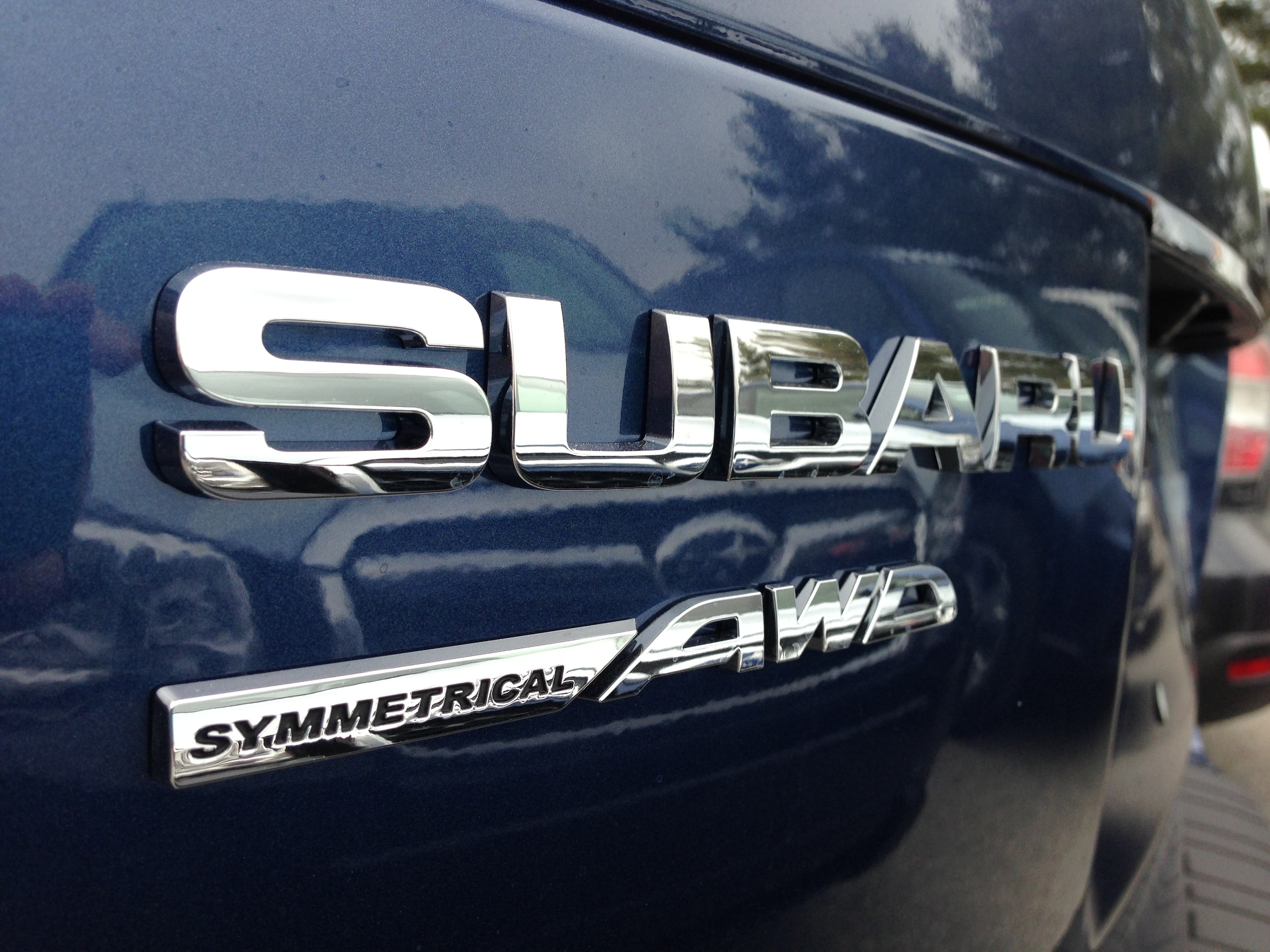 If you're looking for a vehicle to drive on the streets of Rutland in style, check out our large inventory new 2015 and 2016 Subaru cars in Rutland VT featuring the Outback, Impreza WRX, Forester, Legacy and Tribeca SUV. You'll find that we have a vehicle for every need, from getting around town without having to fill the gas tank, to hauling equipment or kids! The service you'll get at Rutland's Kinney Subaru will be 2nd to none! Call to speak to a friendly salesperson, or stop in and see us at 128 US Route 7 South.
If you're looking for used cars in Rutland VT, we have a large inventory to choose from. From used cars, trucks, sport utility vehicles to mini-vans, our selection has something for every person and need. Kinney Subaru's inventory of quality pre-owned vehicles has people from all over the Rutland region coming to our dealership. We offer great deals on our used cars and can help you finance them as well. Centrally located in New England.                    Click on the map for directions.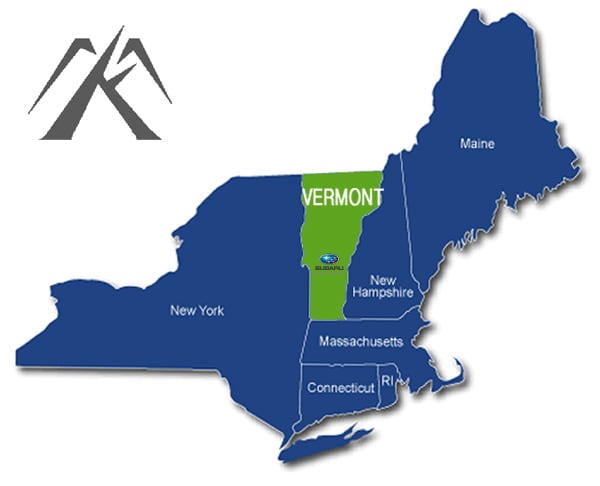 New & Used Subaru Cars for Queensbury, Bennington VT & Claremont NH

For low interest auto financing on a car loan or lease visit our dealership conveniently located close to Queensbury, Bennington VT & Claremont NH. The Kinney Subaru finance team is here to assist you through the entire car loan process. We are the Rutland new and used car dealer that will work to find the finance option that works for you! Start the approval process right now by filling out our secure car loan application online!
Get professional auto repair or service at Kinney Subaru's state of the art service facility. The Kinney Subaru car repair experts will correctly identify your vehicles problem and make a repair as quickly as possible. Schedule Subaru car repair in Rutland by completing our online auto service appointment form. Kinney Subaru offers a complete inventory of auto parts and accessories to repair your car, truck or SUV. These authentic car parts will keep your vehicle running at peak performance for many years to come. Make sure you check out our Subaru auto parts specials and auto repair specials on our site to see great deals on car service in Rutland!

We hope to have the opportunity to meet you soon at our greater Rutland Subaru dealership.  Our helpful staff is always available to answer any question you may have about purchasing a new or used car, financing, repair or car parts. Call Kinney Subaru today or stop by our dealership located at 128 US Route 7 South.
Outback | Legacy | Forester | Impreza | WRX | XV Crosstrek
Kinney Subaru | New & Used Subaru Car Dealer in Rutland Near Queensbury, Bennington VT & Claremont NH
Quickly browse Kinny Subaru's new car and used car inventory or schedule auto service
New | Used | Auto Service

                            
                July 25, 2015           
                                                               
                                    khastings                               
           
                We drove 70 miles (from Keene, NH to Rutland, VT) to obtain the VW that we wanted. Brent was extremely helpful and made the car buying experience one of the best ones we have had so far.  When we are in the market for another, we will definitely go back to Brent.           
               

                       

         

           
                July 24, 2015           
                                                               
                                    XTERRAIST                               
           
                Great place to buy a car good attitudes an right to the point highly recommend going to see ashley for your next vehicle purchase great ppl down there.           
      

   

     
                July 16, 2015           
                                                               
                                    Mac family                                
           
                Paul, Mike, Greg, Ashley and the entire staff went above and beyond to make our purchasing experience the best and easiest I have ever had! This was our first purchase from Kinney, and will not be our last! Thank you to everyone there!           
         

   

           
                June 10, 2015           
                                                               
                                    New Blue Subaru                               
           
                Salesman Matt Beaulieu at Kinney in Rutland is knowledgeable, helpful, accommodating and made my buying experience in dealing with him a very pleasant one.  He found the exact car I wanted and found one for a friend as well.  Ask for Matt....you'll be glad you did!             
               

       

           
                June 07, 2015           
                                                               
                                    mbrb310                               
           
                The staff at Kinney Subaru made our new Forester purchase easy.  They were up front with their price and offered a better discount than the other dealers in VT.  Todd was responsive when we had questions.  He and the manager found the exact vehicle we wanted at the price we wanted and even included a few extras at no additional cost.  In the market for a new Subaru?  This is the place to do business.  Thanks           
               

                              

           
                May 16, 2015           
                                                               
                                    West-EastOutback                               
           
                I've been in for service twice over the past winter at Kinney Subaru.  Both times I was greeted by Karen, who went out of her way and made it known my Subaru and time were a priority in the business among the busy day.  I live down in Manchester and spend half of my time down on Long Island, where my Outback sport was purchased.  I make it a point to drive up to Rutland, rather than go to Bennington or the Long Island locations because of Karen's great customer service and willingness to           
               
           
               
                Read full review on DealerRater